Community Development Loans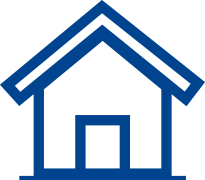 Over $506 million supported the creation or preservation of 3,156 affordable housing units.

American Family Housing
"One thing we've learned in 35 years is that the need for affordable housing grows every year," said Milo Peinemann, American Family Housing's CEO. "The $500,000 line of credit we received from Pacific Premier Bank supports our continued growth during this difficult time." American Family Housing is a nonprofit organization that provides a continuum of housing and an array of services to help homeless and low-income families and adults secure a stable home.
"This line of credit will enable us to continue providing help to people who desperately need it."
—Milo Peinemann, Chief Executive Officer, American Family Housing

NewStart Housing Corporation
A nonprofit headquartered in Huntington Park, California, NewStart Housing Corporation is dedicated to preserving and building affordable housing for low-income seniors and families. During the pandemic, Pacific Premier Bank provided a $1.1 million loan to help NewStart refinance debt and make tenant improvements.
"We cannot overstate how much the Bank's support means to NewStart.They truly are helping us provide community housing for a brighter tomorrow."
—Cesar Zaldivar-Motts, Executive Director, NewStart Housing Corporation